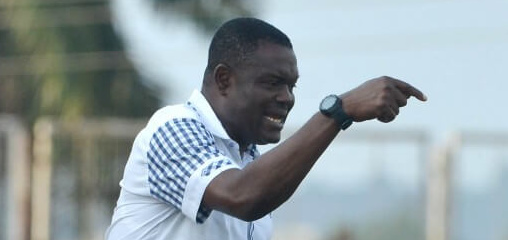 Technical Manager of Rivers United FC, Stanley Eguma, is looking forward to the prospect of facing some of Nigeria's best football clubs in the annual pre-season tournament of the Nigeria Professional Football League, the Super 4.
The NPFL Super 4 pre-season tournament will hold in Enugu from December 7.
It is a tournament of the four clubs that have qualified to represent Nigeria in the 2017 Caf inter club tournaments.
Eguma says taking part in the Super 4 will rub off positively on his charges and the football club.
He said: "The Super 4 tournament will help us test ourselves and ascertain the level of preparedness of the squad ahead of the commencement of the Nigeria Professional Football League and the Caf Champions League.
"It will also help us to gauge the mentality of our players and how well they have assimilated our philosophy.
"The fact that the other three teams competing in the Super Four will play on the continent will also help us too as the level of competition will be extremely high.
"It is important to have our footballers in top shape because clubs from other countries that we will likely face in the Caf Champions League already have their teams currently involved in active competition.
"We have a lot to gain by competing in this tournament and Rivers United as a football club is fully in support of this initiative."
Rivers United will open their Super 4 campaign on December 7 against Enugu Rangers by 7pm at the Nnamdi Azikiwe Stadium, Enugu, before facing the Cup kings, FC Ifeanyiubah, by 7pm on match day two.
The Pride of Rivers will round off their campaign in Nigeria's most prestigious pre-season tournament with a fixture against Bauchi club, Wikki Tourists, by 4pm on match day three.
The tournament is usually a hub for international and domestic football player scouts who throng the venue to assess some of the best players in the nation's top flight league.
Akwa United won the last edition.