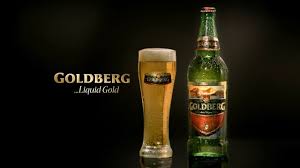 Don tasks Nigerians on Fuji and Juju music appreciation
He stated this on Wednesday at Lagos during a keynote address he delivered at the first Goldberg Roundtable on Yoruba music organized by the Nigerian Breweries Plc
Prof. Tunde Babawale of the Department of Political Science, University of Lagos has urged Nigerians to listen and appreciate Yoruba local music more because apart from the entertainment value, to be derived from Yoruba music, there are other benefits inherent in it.
Babaale stated this on Wednesday at Lagos during a keynote address he delivered at the first Goldberg Roundtable on Yoruba music organized by the Nigerian Breweries Plc.
He described music as an art of combining sounds for purposes of beauty of form and expression emphasizing that music occupies a central and a special place in the life of the Yoruba people and it is not surprising that the Yoruba's loved parties and no wonder the appellation of "Owambe" have been attributed to them.
Babawale also while tracing the origin of Juju music in Nigeria gave kudos to the likes of King Sunny Ade, Chief Ebenezer Obey, Isaac Kehinde Dairo, Tunde Nightingale, Fatai Rolling Dollars among others.
Commenting on the significance of Fuji and Juju music in the life of the people, he enjoined Nigerian Breweries to do more in order to prevent a decline of Yoruba music as that will deal a huge blow on Yoruba culture, as music is a component of culture.
Some participants at the event also used the opportunity to lament the absence of a proper structure to cater for the artist who from the ideation stage to producing the music, the musician is on his own.
They called on the government and other corporate bodies to emulate the footsteps of Nigerian Breweries/Goldberg beer to promote the Fuji and Juju brand of music.
The Eagle online News reports that the event was the first Roundtable on Yoruba music and it featured traditional rulers and popular Yoruba musicians like Kwam 1 and Sir Shina Peters and ace broadcaster, Yemi Shodimu, as well as journalists and other stakeholders in the Yoruba music industry.