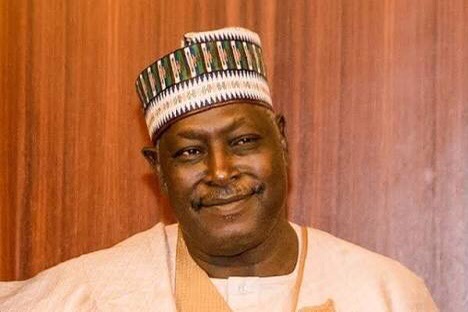 CSNAC petitions SGF, asks for reinstatement of suspended PSC whistleblower
CSNAC's position was contained in a petition
The Civil Society Network Against Corruption has urged the Secretary to the Government of the Federation, Alhaji Babachir Lawal, to urgently beam a searchlight on the report of a whistleblower in the Police Service Commission.
In a petition forwarded to the PSC and signed by CSNAC's chairman, Olanrewaju Suraju, the coalition called for the suspension of the indicted Director of Admin and Finance in the PSC, Emmanuel Ibe, and the reinstatement of a whitsleblower in the commission, Aaron Kaase.
The petition read: "You may wish to recall that with the intensified and commendable fight against corruption, one of the major achievements and drive of the Buhari Administration, the Independent Corrupt Practices and other related offences Commission (ICPC) on Wednesday, 22nd Feb. 2017 arraigned one Emmanuel Ibe, Director, Administration and Finance of the Police Service Commission for N11.750 million fraud perpetrated in the Commission before his Lordship Justice C.N Oji of the FCT high court on a nine count charge bordering on fraud.
"Mr Ibe was alleged to have paid N11.750 million to some select staff of PSC in March 2015 as airfare and airport taxi allowance to travel to seven states within Nigeria on official duties even while there were no connecting flights from Abuja to these states thereby contravening Section 19 of the Corrupt Practices and other offences Act 2000 and punishable under the same section.
"Commendable as the action of the ICPC is, we are gravely concerned that said Emmanuel Ibe is still at his official desk, a situation which we anticipate may facilitate his use of offices to interfere with investigation and destroy evidences.
"The whistleblower, Mr Aaron Kaase, who alerted the government to this fraud, has remained on suspension since May 2015 without pay and has being persecuted base on his petition upon which ICPC launched an investigation into and caused the PSC to refund N133m to government coffers, and recently charged Mr Ibe for the said fraud, while Mr Kaase is standing trial on trumped up charges for his patriotism and bravery. (copy of ICPC report and Mr Kaase petition attached)."
Based on the aforementioned, CSNAC in the petition requested that the government should, "Direct the immediate interdiction of Mr Emmanuel Ibe from work as Director Administration and finance of PSC to enable ICPC carry out unhindered investigation and prosecution.
"Direct the ICPC to in the interest of justice prosecute others indicted by the ICPC report, particularly Mr Mike Okiro the Chairman of the Commission and the main culprit in the petition and the ICPC report.
"Direct the Police Service Commission to immediately reinstate the whistleblower, Mr. Aaron Kaase to his duties post and all his outstanding salaries, allowances, promotion and other benefits due to him paid."
The anti-graft coalition stressed that the effort will not only encourage would be whistleblowers under the latest government whistleblowers policy, but will also rekindle citizens confidence and partnership with government in the fight against corruption.