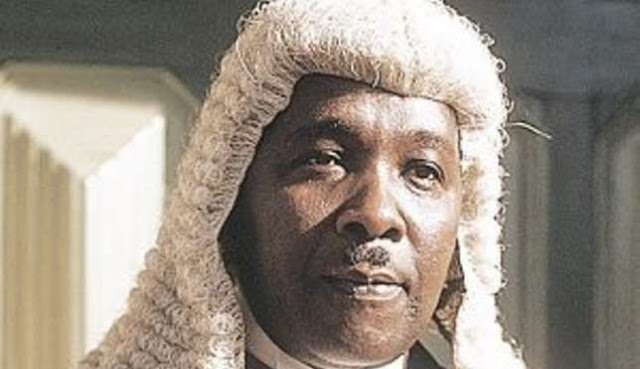 Court grants Judge accused of corruption abridgement of time for accelerated trial
Ademola and his wife, Olabowale, were arraigned by the Federal Government on an 11-count charge of criminal conspiracy to receive gratification in various ways contrary to section 8(1)(a) of the Independent Corrupt Practices and other related Offences Act 2000
An FCT High Court in Maitama on Monday granted Justice Adeniyi Ademola's application for abridgement of time for accelerated hearing.
Ademola and his wife, Olabowale, were arraigned by the Federal Government on an 11-count charge of criminal conspiracy to receive gratification in various ways contrary to section 8(1)(a) of the Independent Corrupt Practices and other related Offences Act 2000.
Justice Ademola was among the seven Justices investigated after the sting operations carried out on October 8 and 9 by the Department of State Services.
The trial Judge, Justice Jude Okeke, granted them bail on December 13 after hearing the applications of motion on notice from their counsel, Dr. Onyechi Ikpeazu (SAN) and Chief Roberts Clarke (SAN) respectively.
Okeke admitted them to bail in the sum of N50 million each and on self-recognition.
He ordered that they deposit their international passports pending the conclusion of the trial.
At the resumed hearing on Monday, Ademola's counsel told the court that they filed a motion dated December 16 for abridgement of time for accelerated hearing of the case.
He said this was in pursuant to the provisions of Section 396 of the Administration of Criminal Justice Act 2015.
The prosecuting counsel, Segun Jegede, did not object to the motion, but informed the court that he would file an amended charge to bring in a third defendant, Joe Agi (SAN).
The matter was originally adjourned until January 18 for trial.
Okeke after hearing from both counsel granted the motion for abridgement of time.
Okeke said: "The matter is adjourned till January 11 for plea and further arraignment in the event that the prosecution files a fresh charge."
He also adjourned till January 16 for the commencement of trial.