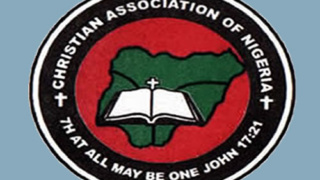 The Federal Government on Monday announced the suspension of the controversial Corporate Governance Code in the Financial Reporting Council of Nigeria's Act.
This was announced in a statement by the Minister of Industry, Trade and Investment, Okechukwu Enelama.
The announcement by Enelama followed the directive of President Muhammadu Buhari that the Minister should invite the 19 Ministries, Departments and Agencies of the Federal Government and private sector organisations specified in the FRC Act to nominate members of the council's board and rejig its Act.
The FRC's stipulation of a maximum period of 20 years for the heads of all registered churches, mosques, and civil society organisations and its Corporate Governance Code 2016, which had not received final approval, was subsequently suspended by Enelama.
A statement by the Strategic Communication Adviser to the Minister, Constance Ikokwu, said: "The corporate governance code remains suspended until a detailed review, extensive consultation with stakeholders and reconstitution of the board of FRC is done."Government remains committed to restoring and enhancing market confidence and improving the Ease of Doing Business in Nigeria. Government is also committed to strengthening FRC and enhancing its capacity to fulfill its core mandate."
Reacting to the development, the Christian Association of Nigeria said it was excited about the removal of the Executive Secretary of the FRC, Jim Obazee and the suspension of the CGC.
The General Secretary of CAN, Rev. Musa Asake, said on Monday: "The sack of Jim (Obazee) is good riddance to bad rubbish.
"Anybody that wants to fight the church will find himself where he does not want.
"Jim got to the position by the grace of God, but set out to probe and destroy the church of God.
"I spoke with him several times on this issue, but he wouldn't listen.
"He was going to take the church to what is worse than Armageddon.
"Thank God the authorities have stepped in to right the wrong.
"He should have been fired a long time ago and we don't know why he was left alone, but God's time is always the best.
"That code should be thrown out completely because government should not interfere with the church.
"The church is a no-go zone for the government.
"Doing that has serious implications.
"It they attempt it, it will lead to confusion in the nation."
Copyright The Eagle Online.
Permission to use quotations from this article is granted subject to appropriate credit being given to www.theeagleonline.com.ng as the source.
Follow @DEagleOnline