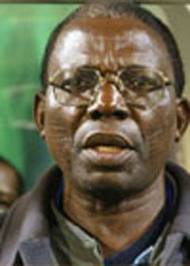 CAF 'B' Licence Course now to start March 18
The Nigeria Football Federation has postponed, by one week, the much-awaited CAF 'B' Licence Coaching Course, earlier billed to start on March 11.
NFF's Director of Technical, Dr. Emmanuel Ikpeme, said on Saturday that the postponement was as a result of logistics reasons, but that arrangements have been concluded to hold the course from March 18 to 31, 2012.
The venue is the FIFA Technical Centre, Package B of the National Stadium Complex, Abuja.
Ikpeme said: "We tender unreserved apology to all those who are billed to take part in the programme, either as instructors or participants, as well as the football-loving citizens of this country, for the one-week postponement to the programme."
The CAF 'B' Licence programme comes five months after the CAF 'C' programme, which drew over 80 coaches from across the federation.
African football-governing body, CAF, has given its blessings to the course, which will be coordinated by Nigeria's highly-respected FIFA Technical Advisor, Chief Adegboye Onigbinde.
The two-week CAF 'B' Licence course will run alongside the CAF 'B' equivalent, which is for senior trainers.
Among the instructors already confirmed for the training is former NFF Technical Director, Dr. Kashimamo Laloko.
A total of 60 coaches, from those who passed the CAF 'C' Licence Course, and a few others, will take part in the CAF 'B' Licence programme while 20 coaches will partake in the CAF 'B' equivalent.