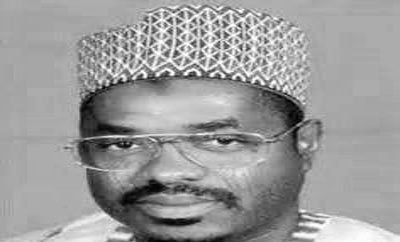 Buhari condoles Niger on Kure's death
This was contained in a statement issued on Monday in Abuja by Femi Adesina, the Special Adviser on Media and Publicity to the President
President Muhammadu Buhari has condoled with the government and people of Niger on the death of former Governor Abdulkadir Kure.
This was contained in a statement issued on Monday in Abuja by Femi Adesina, the Special Adviser on Media and Publicity to the President.
Buhari also commiserated with the wife of the deceased, Senator Zaynab Kure, her children, all the Kure family and the Nupe people on the demise of their illustrious son.
Adesina said: "The President joins them in mourning the two-term governor and vibrant political leader, who was a great promoter of peaceful co-existence, development and the unity of the Nigerian state throughout his life.''
Buhari paid tribute to Kure's unselfish dedication to the progress of his state, symbolised by his selfless services to his community even after leaving office.
He prayed Allah to receive Kure's soul and comfort all who mourned him.
Kure was governor of Niger from May 29, 1999 to May 29, 2007.
Born on February 26, 1956, the former governor, an engineer, died in a German hospital on Sunday.