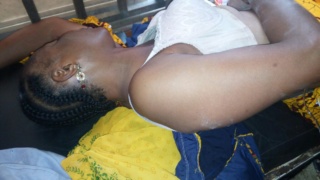 Policemen and operatives of the Nigeria Security and Civil Defence Corps were on Friday alleged to have killed a worker in the employ of the Nasarawa State Government, The Eagle Online has learnt.
Many other workers, The Eagle Online was reliably informed, were also injured in the attack on the workers.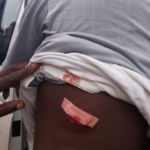 The attack took place as the national leadership of the Nigeria Labour Congress was engaged in a meeting with the Nasarawa State Governor, Umaru Tanko Al-Makura.
It was gathered that the leadership of the NLC, led by its President, Comrade Ayuba Wabba, alongside the Deputy President of the Trade Union Congress, Comrade E. Etafo, have been in Lafia, the Nasarawa State capital, all day meeting with the workers who are being owed several months of salaries.
The Eagle Online gathered that while a meeting with Al-Makura was ongoing, some policemen and operatives of the NSCDC allegedly shot into the crowd of workers at the gate of the Nasarawa State Government House.
While one of them was killed on the spot, two others were critically injured.
Many also sustained injuries.
Deja Yaqub of the NLC said: "While the courtesy formalities were going in Government House, word reached us that the police had gunned down in cold blood some of our members who had accompanied Congress delegation but had to wait outside.
"We promptly informed the Governor and the Police authorities, but the Police authority denied the occurrence of any incident.
"The leadership insisted on seeing things for themselves and requested the suspension of the meeting with the Governor.
"Outside, the police personnel denied that any shooting took place, let alone, a casualty.
"On tip-off, the leadership visited two hospitals.
"In the first hospital, the body of this comrade was found in a Civil Defence bus, yet to be taken to the mortuary.
"Inside the hospital there were two critical cases, hanging on life by the thread.
"At the time of this report, one confirmed dead, one said to killed but unconfirmed because we were yet to see the body, four critically injured and an unknown number hurt.
"The first hospital visited by the Congress leadership is known as the Police Clinic.
"The incidents occurred in front of Government House, Lafia."
Copyright The Eagle Online.
Permission to use quotations from this article is granted subject to appropriate credit being given to www.theeagleonline.com.ng as the source.
Follow @DEagleOnline