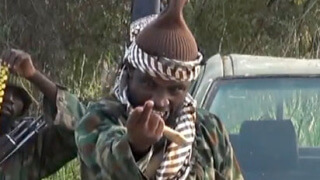 A United Nations Supported NGO under the aegis of Women Advocates Research and Documentation Center, on Thursday said Boko Haram insurgents had destroyed over 1,500 schools in Northern Nigeria in the last six years.
Dr. Abiola Awolabi, Founder of WARDC, who stated this to newsmen at a two-day workshop in Maiduguri, Borno State said that of this figure, about 525 of the destroyed schools were in Borno State.
Awolabi lamented that some schools in Borno State were used as camps by both security operatives and Internally Displaced Persons, leading to their closure for more than two years.
Awolabi said: "It would be recalled that series of meetings facilitated by the Women Advocates Research and Documentation Center and its partner in Borno State, GEDPAC, with support of UN Democracy Fund, were held.
"The key stakeholders in the education sector met and agreed to a minimum guideline to standardise requirement for safe schools in Nigeria as an immediate response for strengthening the protection of children and teachers in the education sector.
"The stakeholders agreed to the use of guidelines for protections of schools from any form of dangerous attacks."
Awolabi explained that Head Teachers were expected to lead training of staff and students on emergency drills on a monthly basis.
She said: "Access to school must be controlled to ensure safety and security. Safety measures should include maintaining a strong school visitors policy and limiting entry points.
"Hence forth, every visitor must register in a log-book, stating reasons for visit, time of entrance and exit from school."
Copyright The Eagle Online.
Permission to use quotations from this article is granted subject to appropriate credit being given to www.theeagleonline.com.ng as the source.
Follow @DEagleOnline