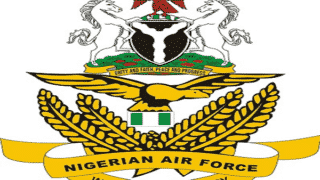 The Nigerian Air Force will induct two newly acquired Mi-35M attack helicopters into its inventory to help improve the aerial component of the counter-terrorism and counter-insurgency operations against Boko Haram terrorists in the North East.
The Chairman of the Organising Committee, NAF Day Celebrations 2017, Air Vice Marshal Isiaka Amao, disclosed this while briefing journalists in Abuja as part of the activities lined up for the event.
Amao said more of the latest version of Mi-35M are expected from Russia as well as trained pilot officers to be deployed in conflict zones across the country.
He noted that the Air Force has expanded their scope of operations beyond the North East enclaves of Boko Haram, having almost achieved their mission in the area.
He said: "Two Mi-35M are to be inducted and more are being expected. Others are actually on their way. We are focusing beyond the North East not just because we have decimated the Boko Haram terrorists but because there are other security challenges in other parts of the country. So we are looking at the country as a whole not just limited to the Boko Haram issue.
"The Mi-35M is an attack helicopters with precision strike and night vision capability. It is a new version of Mi-35M. It is one of the best in the world and all weather.
"We have been able to sniff out Boko Haram from their enclaves, also in South South we have been able to limit the activities of the Niger Delta militants. There is also appreciable activities in the North West and North Central where we have limited the activities of the herdsmen and cattle rustling."
Speaking further, Amao said the theme for the 2017 NAF Day Celebration: "Employment of Air Power for Enduring National Security," is with the view that the priority of NAF lies in the consolidation of the gains of air power employment.
Amao also listed series of activities slated to mark the celebration to include: medical outreach, air weapons meet, gala night, ceremonial parade and winging of new pilots.
Others are presentation of colours to Special Operations Command, induction of the Mi-35M as well as aerial and static display.
The organising committee chairman also said medical outreach programme will be conducted throughout the period of the celebration for people living within the immediate host communities around NAF Bases.
He said: "This offers the unique opportunity to give back to the society. It is also a viable medium to appreciate Nigerians for their support and goodwill over the years."
Copyright The Eagle Online.
Permission to use quotations from this article is granted subject to appropriate credit being given to www.theeagleonline.com.ng as the source.
Follow @DEagleOnline