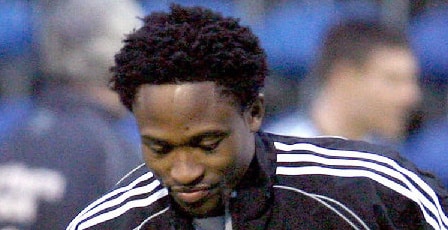 An ex-international, Celestine Babayaro, on Wednesday said for the nation's domestic league to grow, the League Management Company should privatise clubs in the Nigeria Professional Football League.
Babayaro, a member of the 1996 Atlanta Olympic Games, told the News Agency of Nigeria in Lagos that government alone could not continue to fund football.
He also urged the LMC not to relent on its efforts to restructure and reposition the league as it should.
He said: "The LMC have really done so much in terms of publicity, media coverage and all, and we must commend it for that.
"What I think the LMC can do to further to make our league top class is to privatise the league and let entrepreneurs take over.
"It has been said over time that government alone cannot handle football; we need to put in place structures that will make this work.
"If government keeps managing clubs in various states, then we really can't make progress; virtually everything depends on government which is sad.
"Ask an average Nigerian, any question concerning the state of affairs in the country, he or she will tell you that government has not done this and that."
The former Chelsea and Newcastle player told NAN that the league had continued to be the only gauge in which football development can be assessed.
Babayaro said: "There is the need to allow our league to be in top form so that it can boast the quality of our players so that they can be of world class.
"If we don't privatise our league as soon as possible, everything about selection of players will be based on politics which can't engender development in any form."
NAN reports that the NPFL 2016/2017 season is scheduled to kick off January 14 nationwide.
NAN.