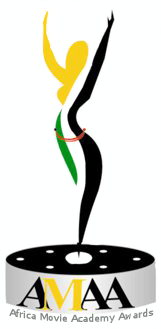 AMAA 2015: Organisers call for entries
Entries for the 2015 edition opened on September 1, 2014
Having recently wrapped up the activities marking the 10th anniversary of the Africa Movie Academy Awards with a Praise Jam and Media Recognition Awards, the organisers of the continental awards have called for entries for the 2015 edition of the fiesta.
Entries for the 2015 edition opened on September 1, 2014.
It will close on December 1, 2014 according to AMAA's Director of Administration, Tony Anih, who enjoined film makers and their representatives across Africa to submit their works for the 2015 awards.
"We have given four months window to enable entries to come from all parts of Africa and from the Diaspora Film Makers to give room for logistics of sending to our Regional Offices in Ghana, Nairobi and Johannesburg and our Lagos Office," Anih said.
Film makers are expected to send in their works produced and or released between December 1, 2013 and December 30, 2014 for consideration for the awards and such works in case of full length feature films should not exceed 120 minutes and must not carry any commercial of any product or service.
In case of works produced in any language other than English, most especially where language of dialogue is African indigenous language, such work must be sub-titled in English, according to Anih.
Speaking further on the awards, Anih noted that the acceptance of the awards that celebrate professionals in the motion picture industry has been huge across all regions of Africa, with entries coming from North Africa, Central Africa, East Africa, West and Southern Africa Regions.
"We are proud of the work we have done with filmmakers across Africa in the last 10 years and moving into another 10 years starting from the 11th edition next year we are sure the future of AMAA and business of film making in the continent is very bright. For full details on the entry rules and format of submission film makers should visit our website: www.ama-awards.com," Anih enthused.