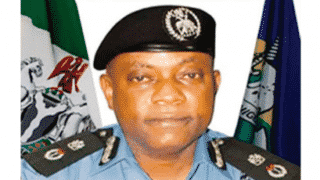 The Assistant Inspector-General of Police in charge Zone 2, Kayode Aderanti, has lauded the synergy between the police and military in checking crimes in Lagos State.
Aderanti gave the commendation on Wednesday while receiving Air Commodore Kabiru Aliu, the new Commander of the Nigerian Air Force Camp in Lagos, in his office.
He said the collaboration between the police and military, particularly the Nigerian Air Force, led to the success recorded in the fight against the militants operating in Ikorodu and other areas in the zone.
Aderanti said: "I have good working relationship with the Nigerian Air Force, both locally and internationally.
"We should share intelligence, strategies and other things that would make Nigeria a better place to live.
"This is the kind of relationship I want us to maintain. We are ready to partner with the Nigerian Air Force to fight crimes and criminality.
"I commend Nigerian Air Force for their efforts in fighting the Boko Haram in the North-East Nigeria.
"I want the partnership with the police to be sustained by all ranks."
Earlier, Aliu said he was at the AIG's office on familiarisation visit and to solicit for his cooperation on security matters.
Aliu said the police was a major stakeholder on security matters, assuring Aderanti of his cooperation in fighting crimes in Lagos zone.
Aliu said: "We must join hands in checking crimes and criminality.
"We will give all necessary support to ensure the success of our fight against crimes in Lagos State."
Copyright The Eagle Online.
Permission to use quotations from this article is granted subject to appropriate credit being given to www.theeagleonline.com.ng as the source.
Follow @DEagleOnline