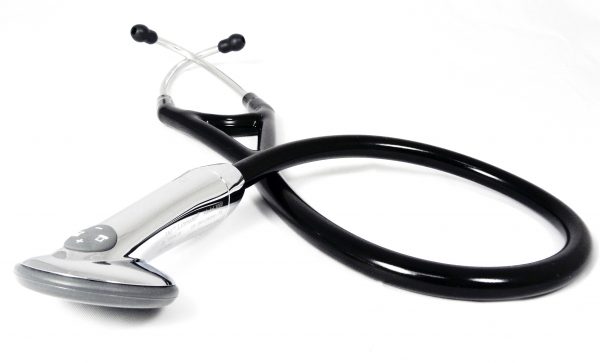 Adults prone to geriatric syndromes – Expert
Adebusoye told the News Agency of Nigeria in Ibadan that geriatricians use the term "geriatric syndromes" to highlight the unique features of the common health conditions in the elderly
Dr. Lawrence Adebusoye, a Consultant Geriatrician at the Tony Anenih Geriatric Centre, University College Hospital, Ibadan, Oyo State, says adults who are aged 60 years and above are susceptible to geriatric syndromes.
Adebusoye told the News Agency of Nigeria in Ibadan that geriatricians use the term "geriatric syndromes" to highlight the unique features of the common health conditions in the elderly.
He said: "Adults aged 60 and older have one or two medical challenges like: diabetes, Alzheimer's Disease, arthritis, heart disease or high blood pressure.
"The syndromes are problems that usually have more than one cause and involve many parts of the body.
"Syndromes such as delirium, falls, incontinence and frailty are highly prevalent, multifactorial and associated with substantial morbidity and poor outcomes.
"Doctors who have advanced training in the care of older adults and other geriatric health care professionals play important roles in diagnosing and managing these syndromes."
The geriatrician, who said most common amongst the list of syndromes is sleep problem, added that this affects quality of life and can contribute to falls and other health problems.
According to him, sleep problems could be diagnosed and treated by health care givers.
Adebusoye further said that delirium, an acute decline in retention and cognition, was another common life-threatening syndrome in older adults.
He explained: "Delirium is and potentially preventable clinical syndrome among persons who are 65 years of age and older.
"Development of delirium often initiates a cascade of events culminating in the loss of independence, which is an increased risk of morbidity and mortality and increased health care costs.
"Frailty is an age-associated biological syndrome characterised by decreased biological reserves due to dysregulation of several physiological systems.
"It puts an individual at risk when facing minor stress and is associated with poor outcomes (disability, death and hospitalisation).
"The prevalence of frailty in people older than 65 years is high, ranging from seven to 16.3percent. The prevalence increases with age and is greater in women than in men."
Adebusoye also said pressure injury was another serious syndrome of old age, adding that it was a very delicate type of syndrome.
He said: "A pressure injury is localised damage to the skin and/or underlying soft tissue usually over a bony prominence or related to a medical or other device.
"The injury can present as intact skin or an open ulcer and may be painful. The injury occurs as a result of intense and/or prolonged pressure or pressure in combination with shear.
"Pressure injuries are more common in persons who have impaired mobility and spend time in a wheelchair or in bed. Additional risk factors such as: frailty or impaired nutrition may also contribute."
The expert further disclosed that some medications could increase the risk of geriatric syndromes through a variety of mechanisms.
Adebusoye said: "A medication that causes blurred vision or dizziness can increase the risk of falls for example.
"A pharmacist, who works with older adults, should be aware of geriatric syndromes and how medications may affect these syndromes."
NAN.