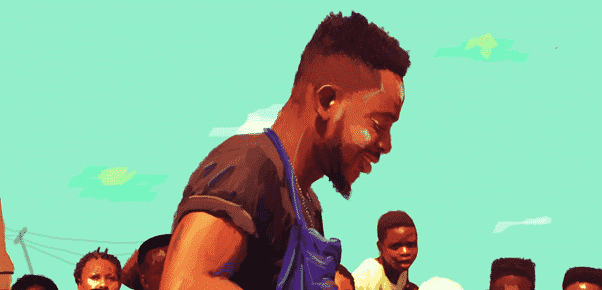 Adekunle Gold releases video, 'Work', on Workers' Day
The video was directed by Moe Musa and shot at Elegushi Beach, Lekki, Lagos Island
The award winning urban highlife and R&B singer, Adekunle Gold, has released the music video of WORK, which is a monster track off his highly appreciated album, GOLD.
The video is a full reflection of the Nigerian working population.
It strongly depicts the social and economic realities of the Nigerian worker from the street hawker to the man in the office.
The video is one which everybody can easily relate with because it gives a wide coverage of Nigeria's everyday economic situation.
WORK is one unique song that goes beyond just an exciting mixture of sounds but gives meaning to its listeners and serves as a source of encouragement, inspiration and motivation.
It is filled with a lot of powerful vibes that seeks to express the importance of work and dignity in labor.
The video was directed by Moe Musa and shot at Elegushi Beach, Lekki, Lagos Island.
Kosoko Adekunle, popularly known by his stage name, Adekunle Gold, is a graduate of Lagos State Polytechnic with a degree in Graphics.
He is no stranger to music as he wrote his first song at the age of 15.
His music career kicked off officially in 2010 when he formed a band called The Bridge with his best friend, Seyikeyz.
The duo released three songs: No Sleeping on a Bicycle; Norm Breaker, which featured Skales, and a cover for John Legend's all of me.
In 2013, Adekunle Gold left his band to debut as a solo act.
Having identified his style of music, he released a song titled Let It Stop, a song about peace for the nation.
In 2014, he released yet another beautiful rendition of One Direction's Story of My Life, which he titled Sade.
Sade is credited to be the propelling force of Adekunle Gold's career.
Adekunle Gold has since released three very successful singles, which have enjoyed massive airplay since the release of Sade: Orente, Pick Up, and Ready.
While signed to YBNL Nation, he also released Gold, his debut album, to very positive reviews, as well as numerous nominations.
http://smarturl.it/Work.Video