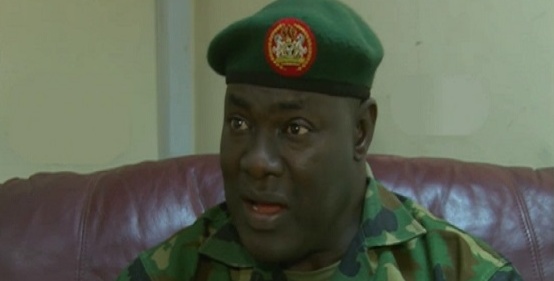 2017 Armed Forces Day: DHQ closes Federal Secretariat road
The Defence Headquarters announced this in a statement issued on Wednesday by Brigadier General Rabe Abubakar, the acting Director of Defence Information
The road leading to the Federal Secretariat through the Eagle Square will be closed between January 11 and 15 for a hitch-free military rehearsal for the 2017 Armed Forces Remembrance Day celebration.
The Defence Headquarters announced this in a statement issued on Wednesday by Brigadier General Rabe Abubakar, the acting Director of Defence Information.
The statement said: "The Defence Headquarters wishes to inform members of the public, especially motorists plying the Federal Secretariat Road, through Eagle Square, that there would be temporary closure of the road daily from 11-15 January, 2017.
"This action becomes necessary to enable hitch-free military rehearsals and subsequent event of Armed Forces Remembrance Day Wreath Laying Ceremony at the National Arcade."
He said during the period, alternative routes would be made available for motorists.
Abubakar said: "In this case, diversions would be guided and supervised by security and relevant uniformed personnel to avoid logjam and unnecessary obstruction.
"While regretting the temporary disruption of normal traffic flow on the road, the DHQ wishes to state that the rehearsals would only take place in the morning hours of the affected days and are billed to last for a short period daily.
"The presence of the Armed Forces and other security agencies are for that purpose. Therefore, the public should not panic."
The grand finale of the Armed Forces Remembrance Day celebration activities will take place on Sunday.
President Muhammadu Buhari is expected to lead other top government functionaries, including the Chief of Defence Staff, Service Chiefs and the Inspector-General of Police to lay wreaths at the National Arcade, Eagle Square, Abuja.