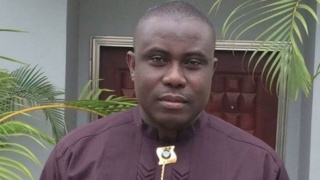 The President of the Sports Writers Association of Nigeria, Honour Sirawoo, says the country didn't fair badly in the outgoing year 2016, but was quick to add that there were more to be done for Nigeria to effectively harness her potentials toward sports development.
This was as Sirawoo said SWAN under his leadership was gradually becoming stronger, responsive and securing the trust and confidence of critical stakeholders in the discharge of its duties of constructively promoting sports development and regulating as well as coordinating the activities of members.
Sirawoo, who stated this in a chat with newsmen in Port Harcourt, Rivers State, stressed that 2017 presents an opportunity to build on feasible landmarks witnessed in the past year and create an enduring platform for the growth and development of sports in the country.
According to him: "We did not do badly.
"It's fair if you look at it.
"First of all, if you quantify it with the number of countries we have in the world, the sports available and what we were able to take home at the end of the year, you will know that Nigeria has not faired badly, though we shouldn't be where we are by virtue of our size, our potentials and what we can achieve if we work collectively."
On why Nigeria has not been able to sustain the glory days in athletics and other sports when the country dominated the continent, Sirawoo anchored it on failure to plan and groom talents that will succeed the aging ones.
He said: "We failed to plan.
"Sport is not what you do overnight and wake up to win medals.
"Like in the Olympics, you need at least four years to prepare to win a medal.
"While our transition plans to newer generation is not potent, other countries are not waiting for us.
"People have since discovered that sports is a unifying factor, sports is a money spinning venture, tool for tourism and infrastructural development.
"Nigeria lost that steam because we failed to plan."
Sirawoo commended the Minister of Youth and Sports, Solomon Dalung, for reengineering the National Youths Games and pledging to ensure the staging of the National Sports Festival in the new year among others, just as he praised the National Assembly for fast tracking the issue of a University of Sports in Nigeria, seeking autonomy for Nigeria's football house and the reinvention of the National Sports Commission.
The SWAN president, who emphasized that the same issues that affected athletics and other sports in Nigeria were today affecting the growth and development of football, stressed that for the country to get it right in football, deliberate efforts must be put in place to have a production factory where young talents are harnessed and guided to replace aging football players.
Sirawoo commended the League Management Company for its latest initiative with the insistence that National Professional Football League clubs must have U-15 teams as a way of grooming talents.
According to him: "Where we find ourselves in football is regrettable.
"At a point, we were number one in Africa and fifth in the world.
"The question that we should be asking ourselves is what went wrong that today we are placed where we are in Africa and the world.
"I think we need to go beyond where we are.
"Like the national team, we need to begin to reason that the journey of the present crop of players we have in the Super Eagles will end one day.
"We need to look at the grassroots, we need to look at the U-13 boys and girls, begin to build them.
"That is why I am happy with the LMC, especially with their latest innovation that clubs must have age grade teams that will compete among themselves just like their main teams.
"That is what we have in Europe.
"In this way, we will build worthy successors."
On recent disagreements within the Nigerian Football Federation over the nomination of Amaju Pinnick to vie for a seat in the Confederation of African Football executive committee, the nation's number one sports writer called on the NFF to put its house in order, insisting that the issues raised by the Minister of Youth and Sports on alleged financial impropriety in the Glass House should be properly investigated for Nigerians to know the truth.
He said: "No individual interest should be bigger than that of his country.
"I think everybody should be carried along.
"When the house is smooth, movement is easier and when the house is not smooth, things become difficult.
"The NFF needs to know that they owe Nigeria a responsibility, our success and failure in football lies on them, they must not allow ambitions to divide the house."
On recent developments in SWAN, Sirawoo commended members of the association, especially the editors, who he described as bridge between the old and young generation of practitioners for the cooperation and sacrifices being made to build a virile body that would be respected by Nigerians.
He revealed that the association now has a functional temporary national secretariat at the National Stadium, Abuja in addition to almost concluding paper works towards securing the land donated to the body by the Federal Capital Territory administration.
The SWAN president stressed further that before January 2017 ends, the association's website, a platform that would be used for the revalidation of members, registration of associate members and veterans, would be up and running, among other laudable initiatives being put forward to reposition the body.
Sirawoo thanked critical stakeholders for their support and wished members of the association, sports enthusiasts and indeed Nigerians a merry festive season despite challenging times and a prosperous new year that will see the sector attain an enviable height in Nigeria, Africa's most populous nation.
Advert
How I Increased my Manhood Size & Stopped Premature Ejaculation That Scattered My Relationship.. Click HERE For Details.
Copyright The Eagle Online.
Permission to use quotations from this article is granted subject to appropriate credit being given to www.theeagleonline.com.ng as the source.
Follow @DEagleOnline