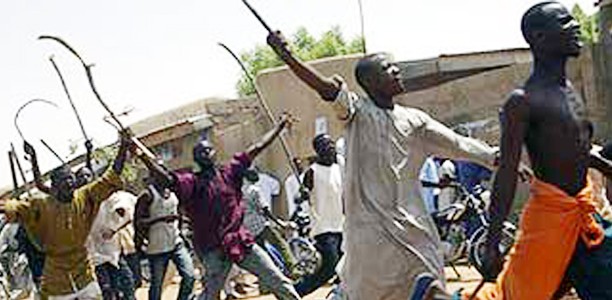 No fewer than 15 persons have been reportedly killed in a fresh attack on Tse-Akaa, Mba'abaji and Tse-Orlalu, villages in Logo Local Government Area of Benue State.
The attack, reportedly by herdsmen, was carried out on Sunday evening.
The herdsmen were said to have stormed the villages as the villagers returned from their farms.
They were said to have been armed with several dangerous weapons, including guns, axes and machetes.
The Benue State Commissioner of Police, Bashir Makama, confirmed the attack.
Makama, however, said only six persons have been confirmed dead based on the number of corpses retrieved.
Makama said: "So far, we have reports of attacks on two villages and our men have recovered six corpses from the affected villages.
"We are on the trail of the masterminds of the killings, but we are pleading for calm.
"We urge the farmers to observe restraints because the herdsmen are currently moving out of Benue, especially with the coming of the rains."
Copyright The Eagle Online.
Permission to use quotations from this article is granted subject to appropriate credit being given to www.theeagleonline.com.ng as the source.
Follow @DEagleOnline